Hello, my name is Ian.
I have a great team from Care Dynamics who support me to do the things I like to do.
I like to travel (particularly America), visit new places, play snooker, go bowling, go for meals etc.
However, one of my favourite things to do is go to the pantomime. I have done this for many years.
 I also volunteer at the Care Dynamics office and at the Bradford Royal Infirmary. Whilst at the BRI, I meet two of my favourite pantomime stars (Billy Pearce and Simon Webb) and had my photograph taken with them.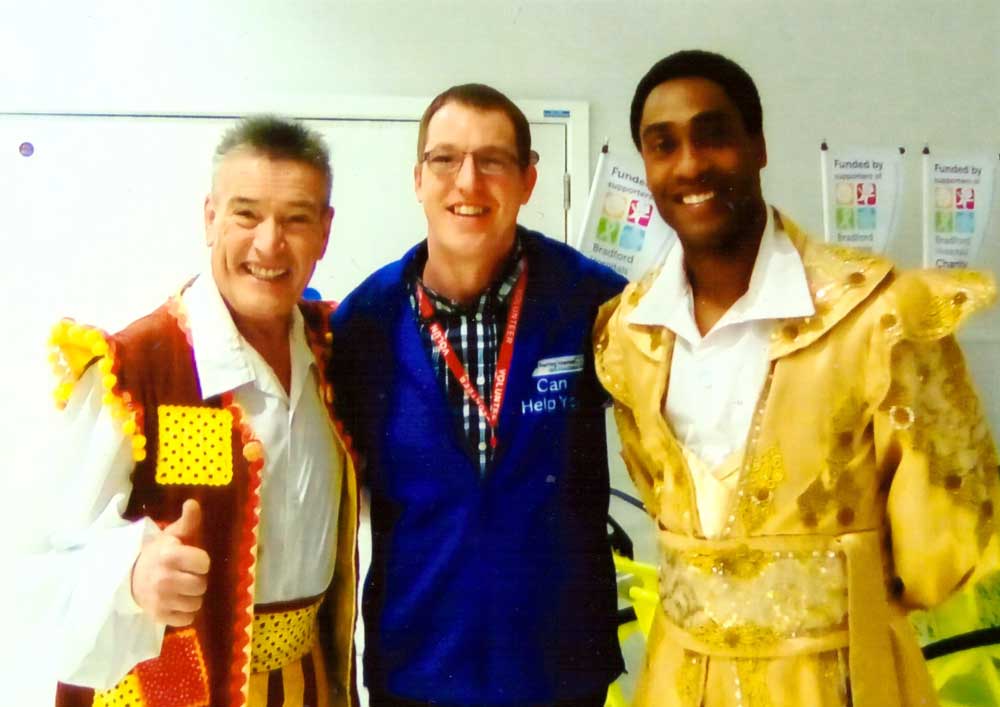 Hello my name is Paul I live at home with my family.
With my support I get to do lots of things that I like to do. Horse riding, Swimming, trampolining, going to the gym and many more things.
I flew a kite on Shipley glen. It was fun. I'm very athletic but need to be reminded to take small breaks.
For lunch I do enjoy a KFC or cheeseburger, fries, ketchup and "nade" (lemonade).
I'm very tidy I don't like mess or bits on the floor and like everything to be in its place and nice and tidy, but that's me it's who I am.Thank you for reading about me.
Hope you enjoyed it.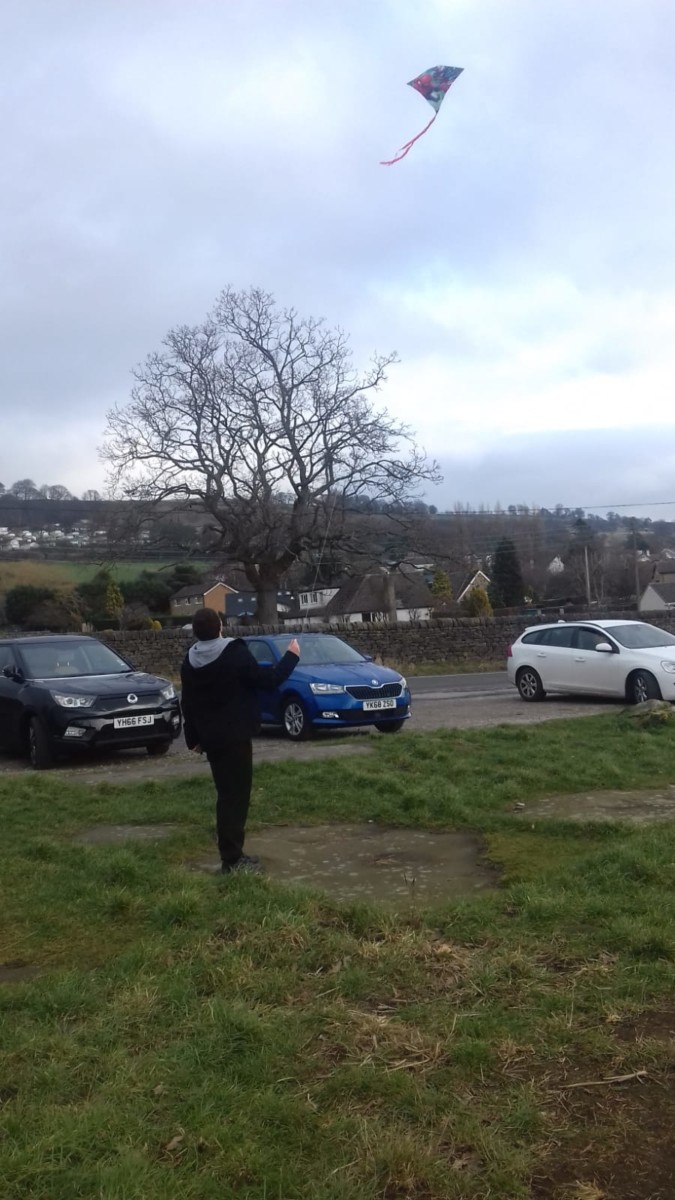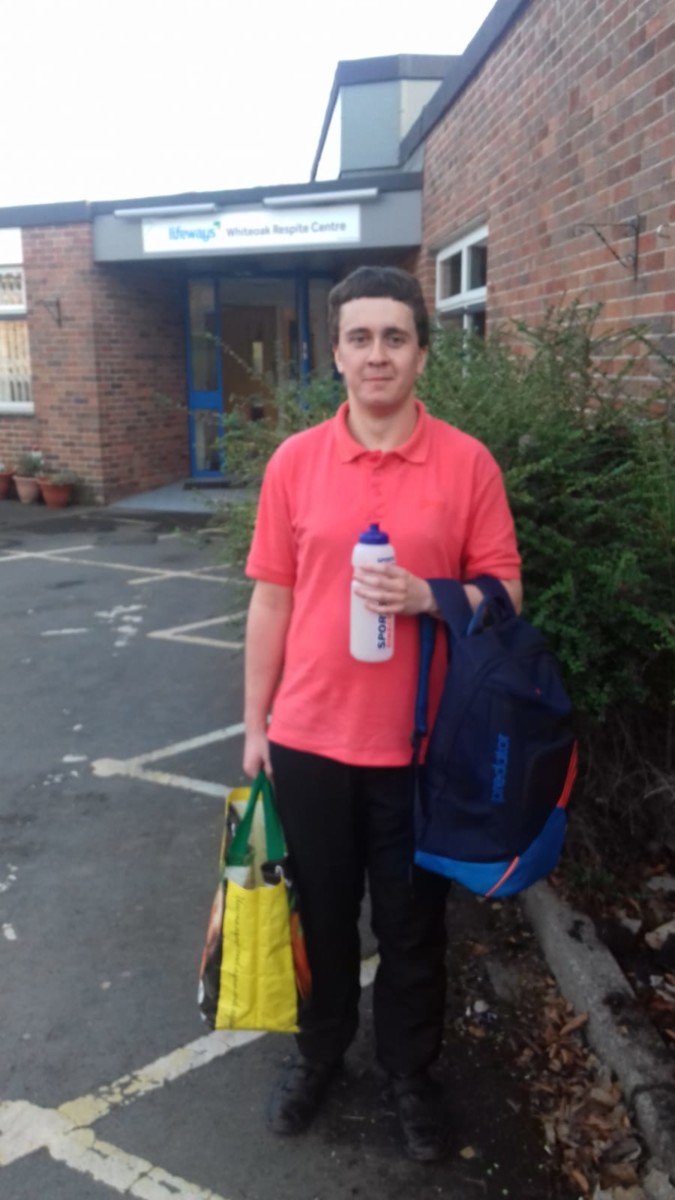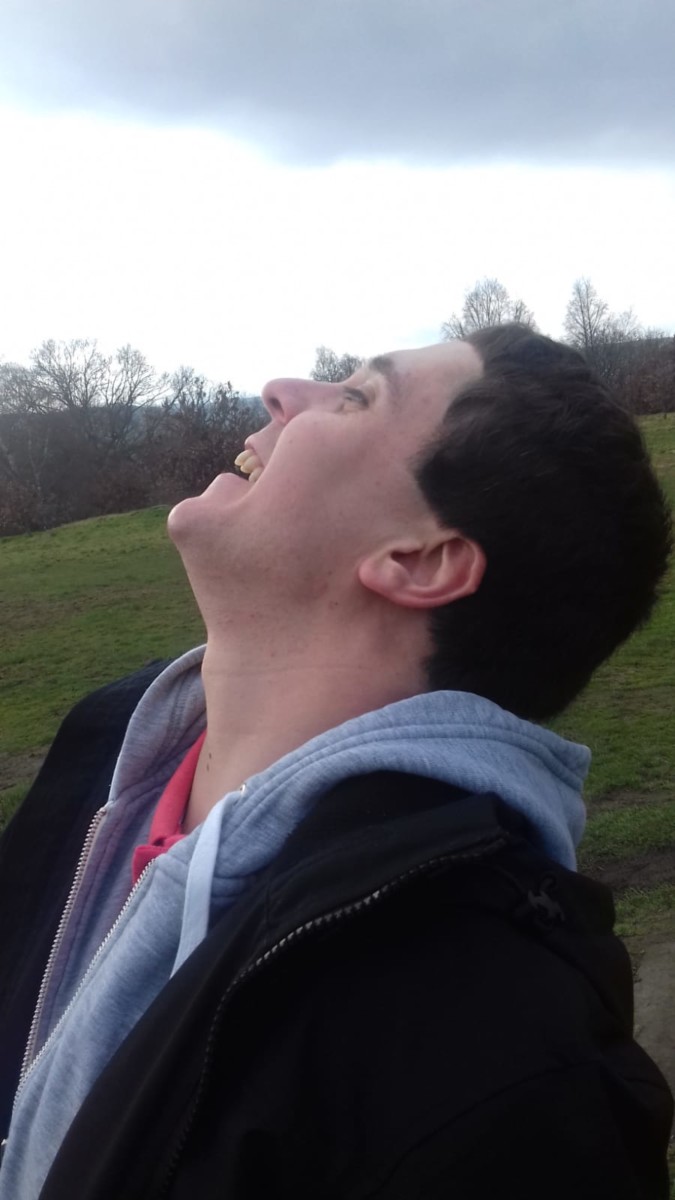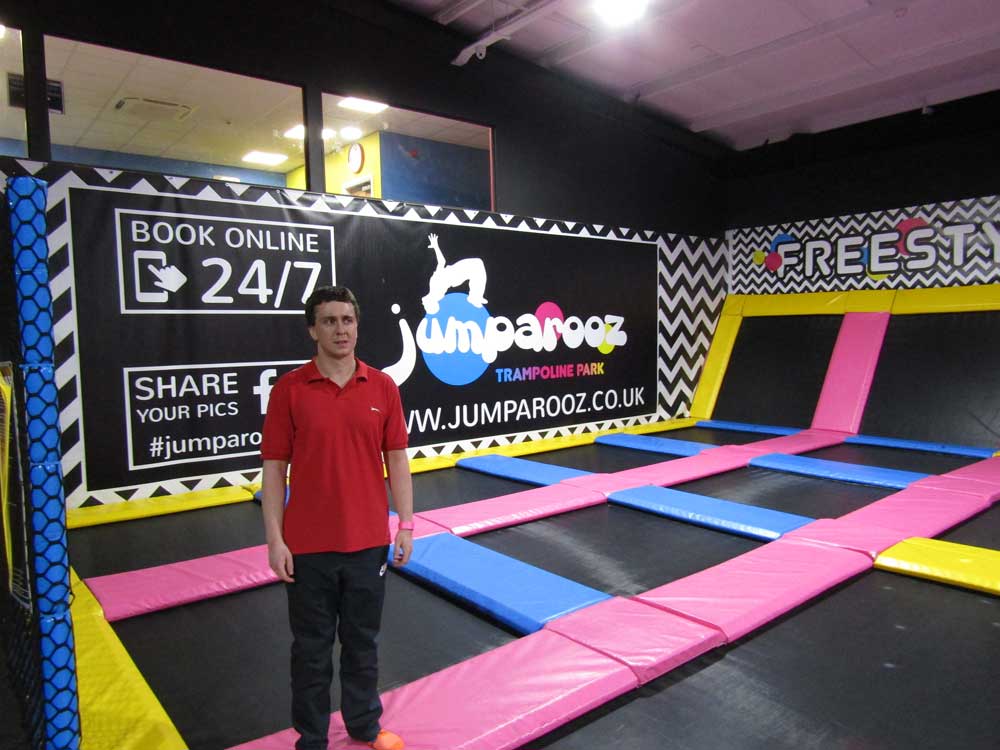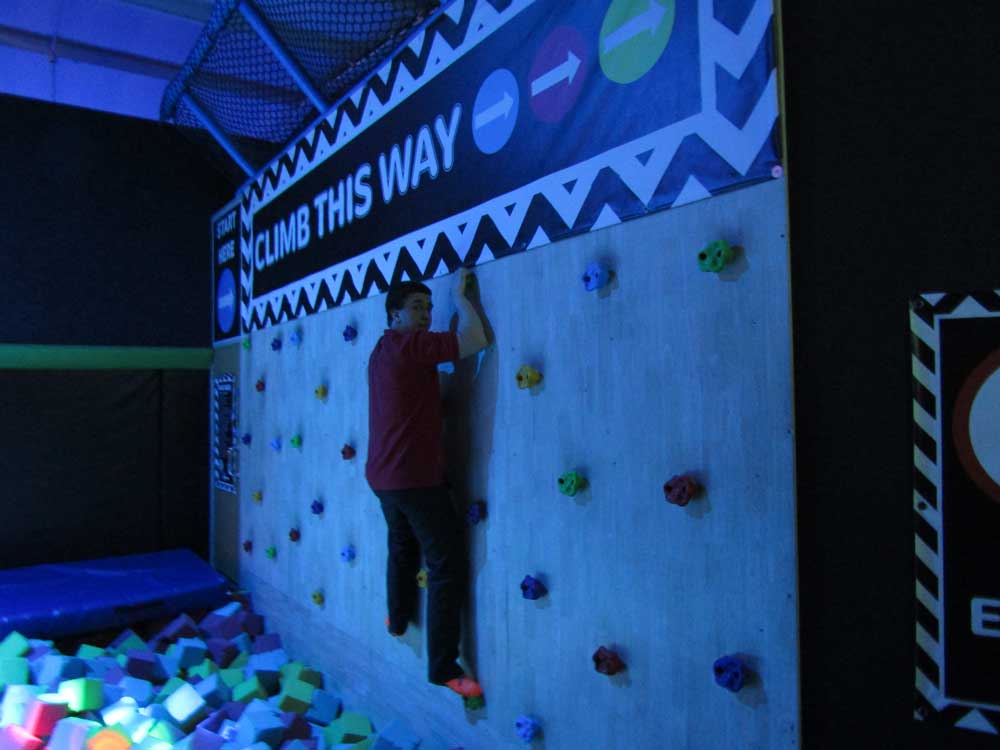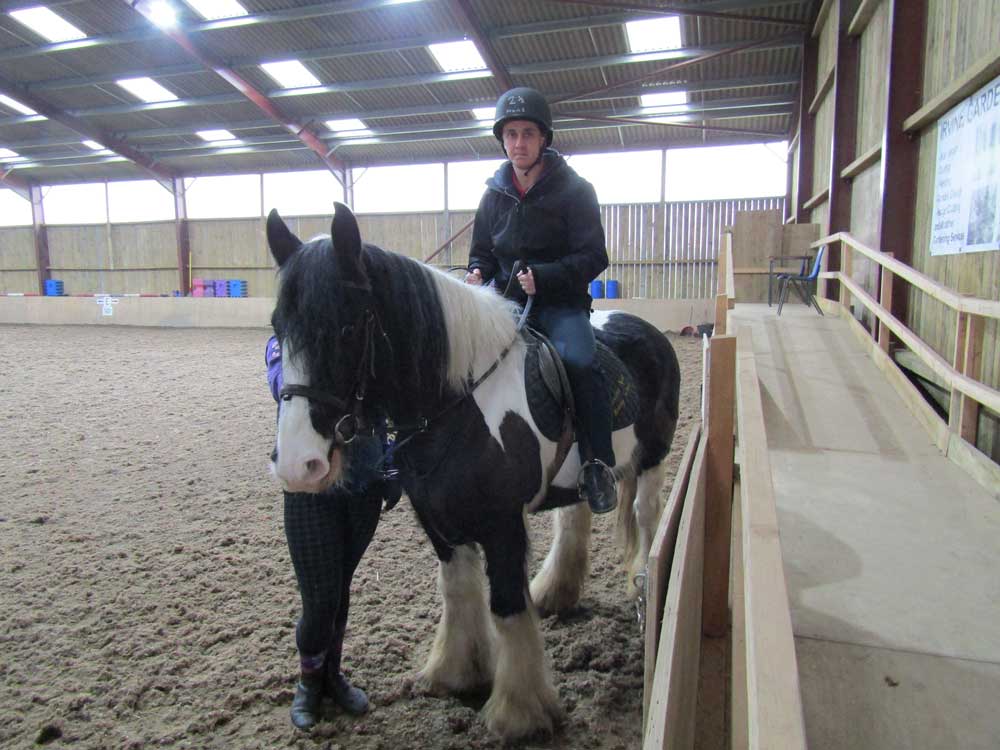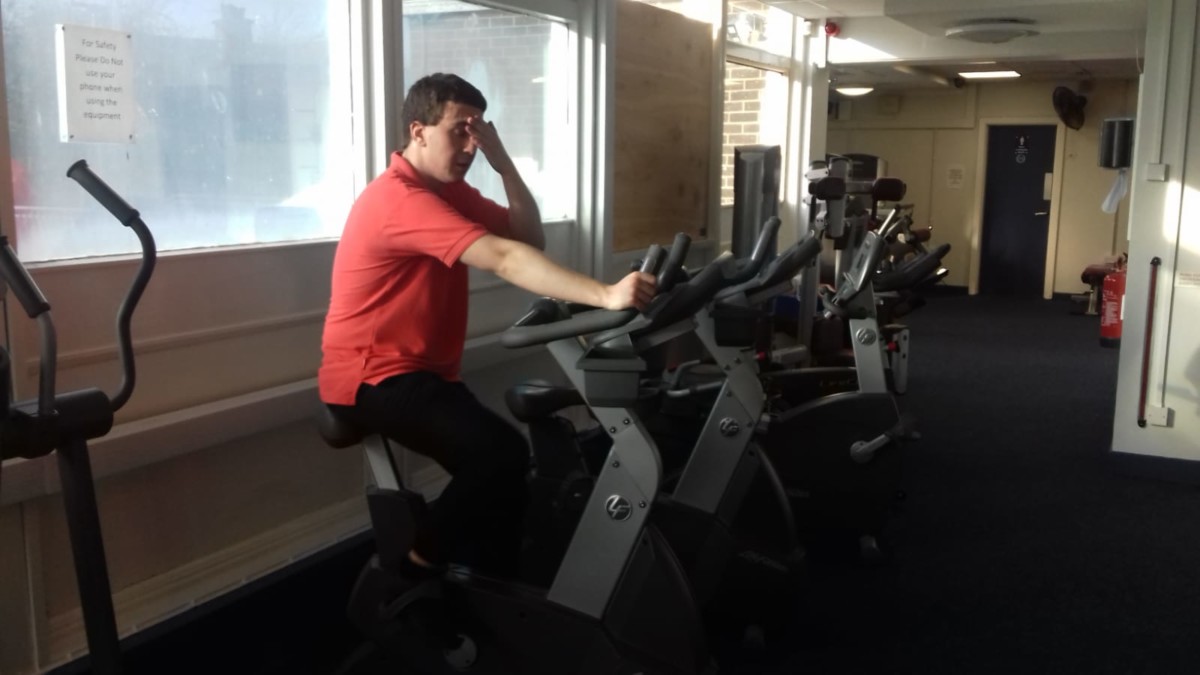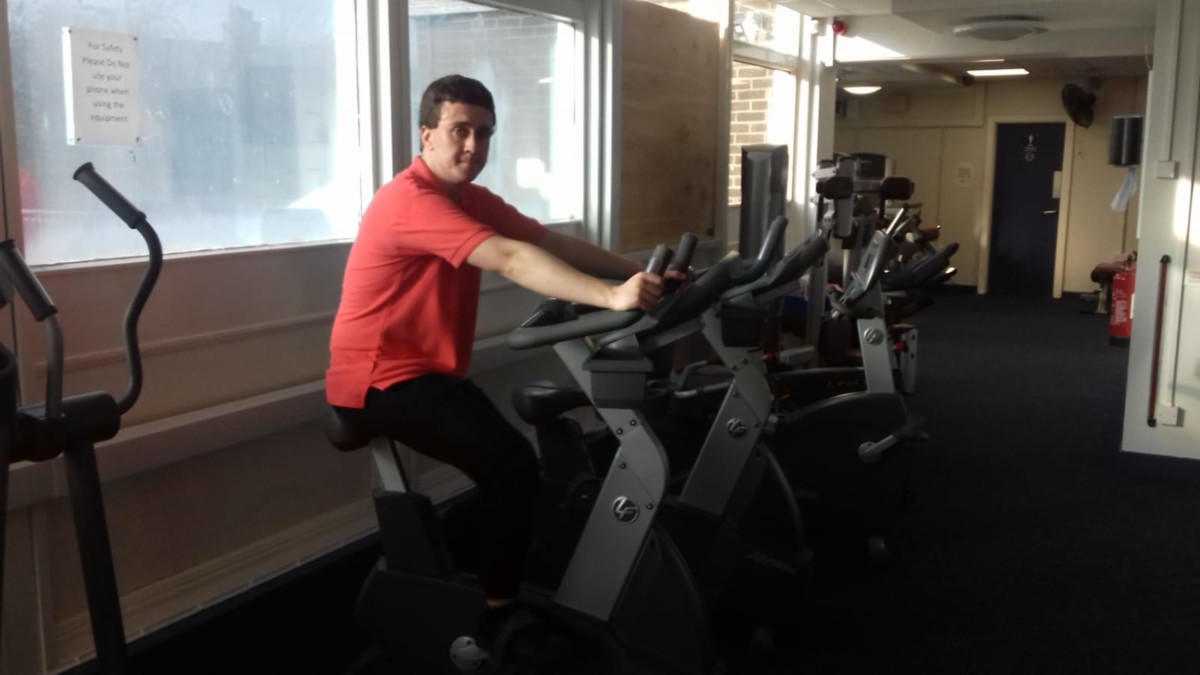 Hi, my name is Damian,
I love boxing so wanted to start training.
I discussed this with my support worker from Care Dynamics who helped me because we agreed that this would be beneficial for me. We looked on the internet for local groups and found one nearby which I now go to on a Thursday evening.
My support worker takes me in my car, stays during the session, helps me when needed, then brings me back home. The Boxing is run by ex-boxers who are very friendly and accommodate all my needs.
I love going and getting involved within the local community.