A key member of the CDY team (Peter Ndhlovu) has again been shortlisted for the second time in the Great British Care Awards regional finals.
As his employer Care Dynamics consider it our privilege to nominate Peter Ndhlovu for the prestigious Home Care Worker Award.
Although we have an increasing 75+ strong care team, Peter repeatedly proves himself to be a "shining example" of the consummate professional.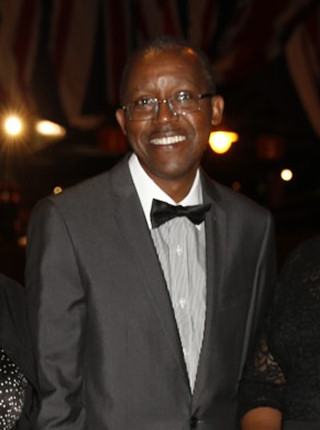 Peter's approach to care and support is extremely versatile. He works with people with
many varied needs and in a variety of differing care environments but is always notably exceptional when working in close/personal home care.
Peter's customers cover a broad spectrum of ages and abilities but all are treated with the upmost respect and dignity with attention paid to even the most minute personal requirement. Not a single week goes by where Peter doesn't come into the office suggesting ideas he has come up with (in his own time) to improve the quality of his/our services.
Peter's care of those with severe physical disabilities and communications difficulties has been witness many times and we can categorically state that he surpasses every single rule (and guideline). Likewise, when supporting those with mild learning difficulties, Peter represents an excellent role model ensuring development through opportunities and encouragement. His work ethic is exceptional whether under supervision within services or when undertaking one-to-one support.
The obvious benefits and tangible improvements made through Peter's care are particularly noticeable when supporting people where substance abuse is prevalent. Through great compassion and understanding he befriends the person (often demanding a high level of confidentiality) and slowly helps to turn their lives around. Not by "preaching rights and wrongs" but by showing them that there is a better life and sincere people there to help them if they choose to accept. This customer group obvious have "ups and downs" but Peter is skilled at liaising with relevant healthcare professionals and family members thus stopping unnecessary deterioration. This tact has had a great effect on many people whom have previously been "given up on".
Having worked in social care since 2002, Peter is absolutely committed to his role, so much so that he is always our first choice for new employees to "shadow" because of his obvious caring nature, interaction with his customers and clear quantifiable success through the improvement in quality of life for those he cares for. Peter is continual seeking ways to further improve his skills, recently enrolling for a Health and Social Care apprenticeship. He immediately utilises any new knowledge he gains by putting theories into practice.
Peter is a devote Christian, born in Zimbabwe, he achieved residency in England to forge a better life for his young family.
He was unaware that we nominated him but this is his staff profile personal comment:
"Since I left school, I have worked with people from all walks of life. I am passionate about supporting people especially those with disabilities. I thoroughly enjoy my job and I am constantly developing my skills to further help those I care for".